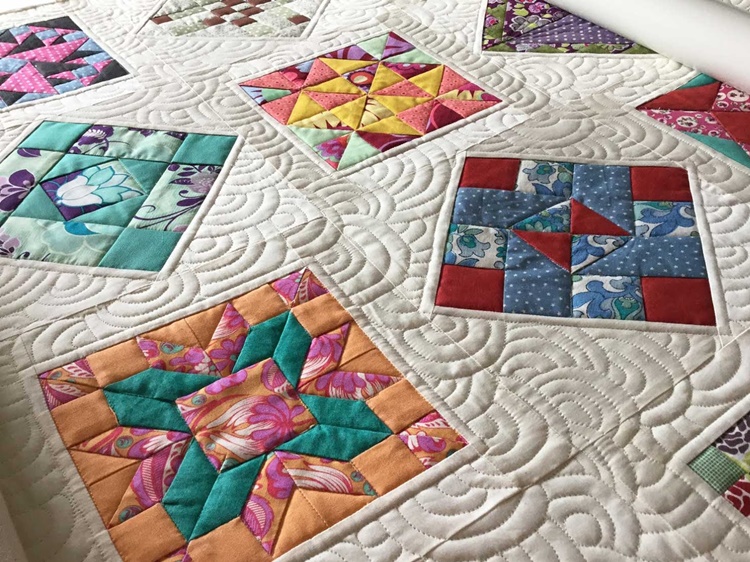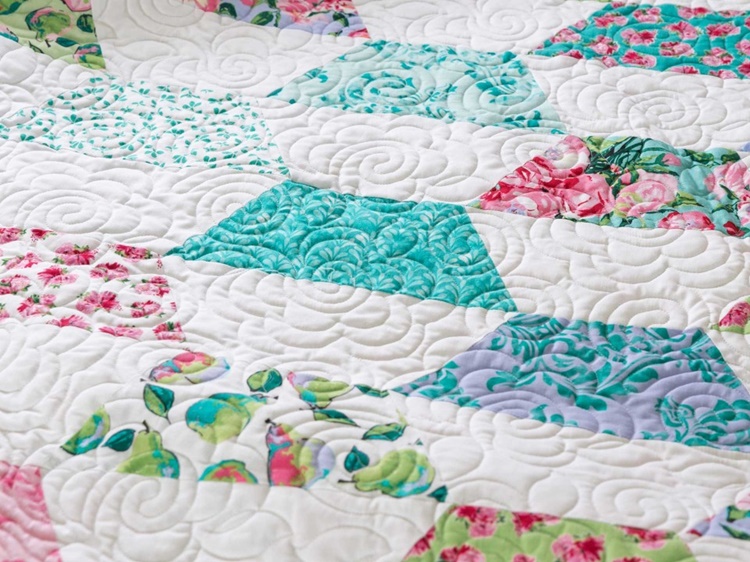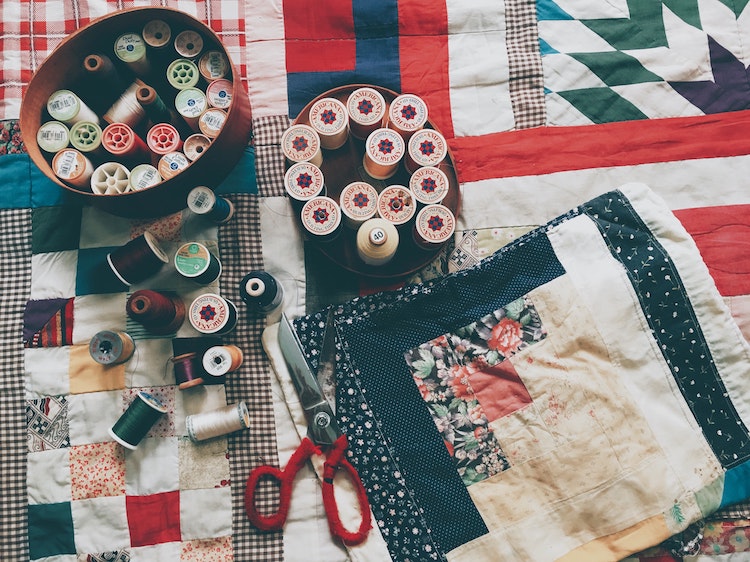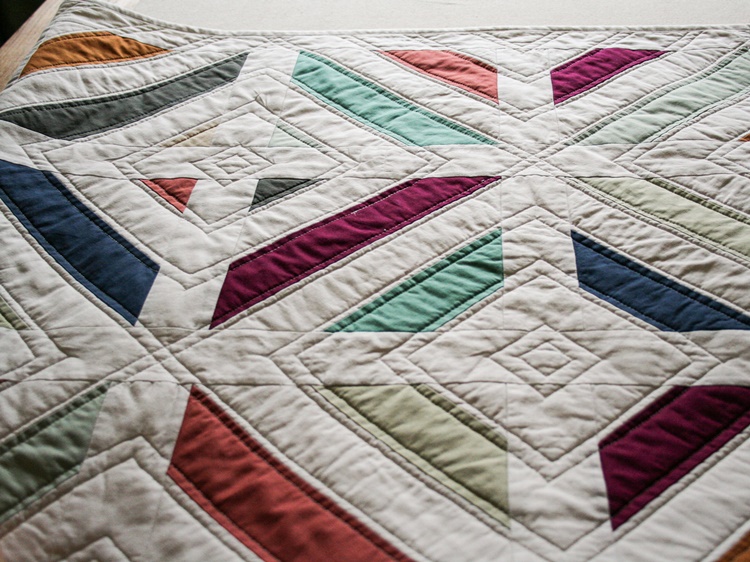 The Guild was formed in 1989 as Regional Guild for KwaZulu-Natal. It's aim is to promote, develop and teach quilting skills. A quarterly newsletter is sent to approximately 250 members and consists of Regional, National and International quilting news, articles and information.  All events for each year can be viewed on the website.  As one of the hosting Guilds for National Festivals, the Guild held very successful Festivals in 1990, 1996, 2004 & 2015, with the next festival planned for 2023.
Guild Meetings are held around March, May, August and November at Hillcrest Primary school in Hillcrest.  Demonstrations, guest speakers, vendors selling their wares, raffles and fundraising tables are the usual format for the meetings as well as the large display of quilts.
If you require any further info on KwaZulu-Natal Quilters Guild or its activities,
then please contact Twig Hartwig on twigg@telkomsa.net.


The SAQG Pro Dedicate Award is presented every second year to a South African quilter in honour of their outstanding service to quilting in South Africa Presented in 2019 to Paul Schutte Paul Schutte is a Master Quilter, a respected National and International Judge, a...
read more
We felt very pressurized to get the project finished – or at least get it to a point where Thembi would be able to finish it on her own and then teach it to her students at Vuleka School for the Deaf, so we began stitching very early on the last morning.  The...
read more
What is a quilt – From Wikipedia
A quilt is a multi-layered textile, traditionally composed of three layers of fiber: a woven cloth top, a layer of batting or wadding, and a woven back, combined using the technique of quilting, the process of sewing the three layers together.
The pattern of stitching can be the key decorative element if a single piece of fabric is used for the top of a quilt (a "wholecloth quilt"), but in many cases the top is pieced from a patchwork of smaller fabric pieces; and the pattern and color of these pieces will be important to the design.
In the twenty-first century, quilts are frequently displayed as non-utilitarian works of art[1] but historically quilts were often used as bedcovers; and this use persists today.
(In modern British English, the word "quilt" can also be used to refer to an unquilted duvet or comforter.)
Why would I make a quilt?
There are many traditions regarding the uses of quilts. Quilts may be made or given to mark important life events such as marriage, the birth of a child, a family member leaving home, or graduations. Modern quilts are not always intended for use as bedding, and may be used as wall hangings, table runners, or tablecloths. Quilting techniques are often incorporated into garment design as well. Quilt shows and competitions are held locally, regionally, and nationally. There are international competitions as well, particularly in the United States, Japan, and Europe.
The following list summarizes most of the reasons a person might decide to make a quilt:
• Bedding
• Decoration
• Armor (e.g., the garment called a gambeson)
• Commemoration (e.g., the AIDS Memorial Quilt)
• Education (e.g., a "Science" quilt or a "Gardening" quilt)
• Campaigning
• Documenting events / social history, etc.
• Artistic expression (e.g., Art Quilts)
• Gifts
• Fundraising
For more info on quilting click HERE